It all started innocently enough in Denver, Colorado. A truly unique airline is born. The "hometown airline" gets pulled together by a bunch of the hometown enthusiasts. A folksy and savvy CEO who prefers a rural existence,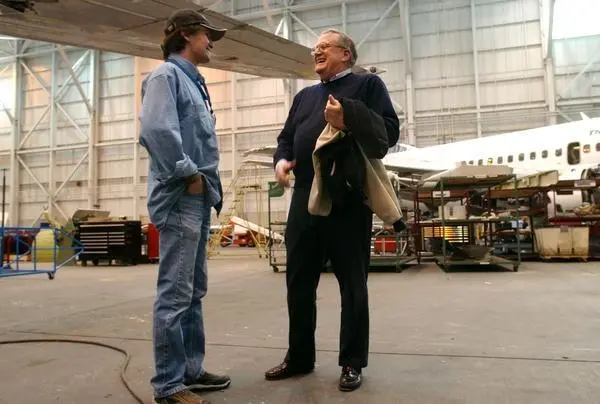 a few lightly-credentialed but experienced and caring executives, an extraordinarily disciplined, ethical, and qualified board of directors, and a bunch of seasoned and committed managers, flight attendents pilots, ticket agents, ramp rats, gate agents, ticket agents, customer service agents, and other support personnel join forces.

As with any start-up airline, they have agreed to do the impossible…plan a minimal route network, borrow money, buy some well-used equipment, set it all up, build a brand, and try to survive long enough to reach "airline adolesence". Four 737-200's and a four-city route map signal the start of something that seems doomed to fail (as so many new airline do). But this…is no ordinary new airline!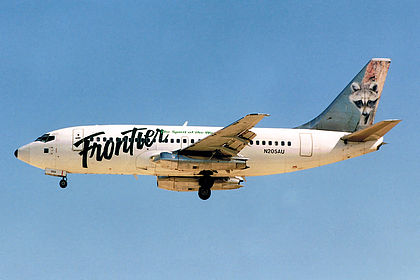 What a marvelous brand they build and what exciting "teenage years" of growth and maturing they have! It's a brand whose excellence is mostly attributable to the bond and commitment shared by the "Frontier Family" of employees and is substantially enhanced by the precedent-setting service and interaction with customers that represent an unwritten invitation to be adopted into the family.. The concept is so well executed from top to bottom that it gradually seeps into the loyal customers who are delighted be a part of it.
Slowly (and somewhat below the radar of the major airlines serving Denver), the combination of reasonable fares, comfortable cabins, and remarkably competent and friendly staff cause ticket sales and a loyal customer base to grow. This enables the careful addition to and upgrading of the 737 fleet until it contained 16 newer and lower-cost airplanes! Cash flows are growing, the customer-centered culture is flourishing, and the bonds within the "frontier family" are strong and durable. Word about "the little airline that could" starts getting around the Denver metro area and beyond.
The time has come to make a giant forward-looking leap.

To the joy of some and to the consternation and sadness of others a daring plan is announced to gradually replace the 737 airplanes with new, modern, and far more efficient Airbus 318's and 319's! The fleet is slated to grow from 16 aircraft to 62! It's a thunderbolt that announces to all that Frontier Airlines is here to stay and that its prudent plans and disciplined execution have earned the respect of aircraft manufacturers and creditors alike…important assets in an industry littered with the failures caused by hubris and reckless expansion (among many other errors).
As the first decade of the 21st century passes its halfway point economic clouds begin to form in the world economy well beyond Frontier and even beyond its much larger competitors. The credit crisis of 2008-2009 is coming and the because the airline industry pariticpants rely more on debt than almost every other, it is particularly vulnerable. The smaller airlines stand to be harmed the most. Though Frontier has been scrupulously careful in the management of its debt, the airline is overwhelmed by the deadly combination of cash hoarding brought on by the crisis and fuel prices that triple within a very short time. As almost every other airline is forced to do during this unprecdented period of upheaval, Frontier eventually declares bankruptcy.
Though Frontier manages to continue operating through the bankruptcy process and eventually emerges under different ownership and managemet, the once-in-a-lifetime culture that has been carefully built during its first 15 years does not survive these changes. While this is a sad passing for Jeff and many other customers who delight in a long-term relationship with their favorite airline, the new "ultra-low cost" approach is welcomed by a new segment of the flying public that appreciates its granular pricing that was previously unavailable, the spartan flying conditions it provides, and the "transaction-based" relationship it requires as opposed to the "relationship-based" relationship that was offered before. The "new" culture has become well established over the past nine years and appears to have been effective in garnering the customer set to whom it seems to have been appealing.
Occasionally during business cycle and economic cycle fertile ground is created for scrappy start-ups such as "the little airline that could". For those who appreciate the kind of customer-company relationship the "Frontier Family" culture made possible it is a wonderful experience that becomes part of the"great stuff of life" they have cherished during their times on planet earth. It is always hard to call it quits but especially after a 24-year love affair with a truly unique airline